AIS is maintaining its support for the Thai eSports industry to stay current with international tournament standards, through a collaboration with a range of partners from both the state and private sectors. The objective is to build a mature eSports ecosystem for Thailand with a rich community of gamers, game services, platforms, devices, tournament organizers, media, sponsors, and supporting public bodies eager to drive the eSports Industry, a key component of the National Digital Economy.
Young Thai people get the space to train and show off their full abilities and potential, such as at last year's AIS eSports S series. Following this successful tournament, AIS has now collaborated with Dutch Mill and BELINK Media to organize a national-level eSports event for the first time in Thailand, "AIS eSports S series 2022 by Dutch Mill." The event will expand opportunities to different regions around the country for young people dreaming of becoming professional eSports players to fully show off their abilities.
Rungtip Jarusiripipat, Managing Director – Entertainment and Content Partnership (AIS) noted, "AIS has been giving long-term support to many different aspects of Thai eSports, most notably by organizing a competition for gamers to test their abilities, before qualifying for international events. Last year, we held an eSports tournament for students at the high school level from schools in the Bangkok Metropolis. The event was warmly welcomed by gamers. There were a total of 462 participating teams, so that this year, AIS eSports has expanded the tournament from the provincial level to the national level. On this occasion, we have partnered with Dutch Mill and BELINK Media to launch "AIS eSports S series 2022 by Dutch Mill," which now includes new and upgraded standards from working with the Thailand eSports Federation to determine tournament criteria. It is the biggest ever event of its kind in Thailand – a high school-level eSports tournament."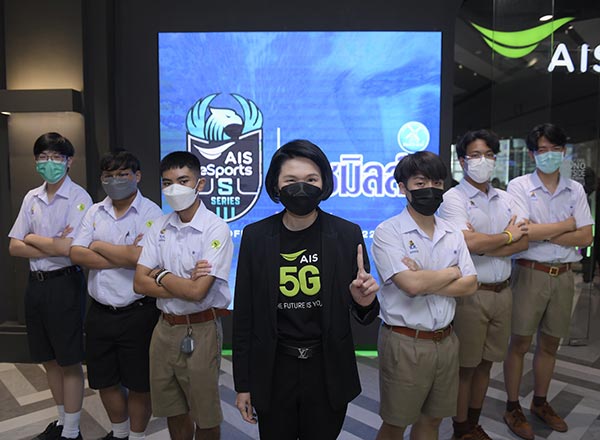 Santi Lothong, President, Thailand Esports Federation added, "eSports has been growing in popularity and is now included among other international sports games and events. AIS eSports S Series 2022 by Dutch Mill is another competition supported by the Thailand eSports Federation, for which it is most prestigious. This event is throwing a lifeline to young people interested in eSports to have a venue for their competition. In the future, this group of youngsters will be at the heart of the nation's development, and they have the potential to be skilled eSports competitors and a force at both the national and the international level on the country's behalf."
Krisana Thanomsub Chief Executive Officer, Belink Media Co., LTD commented, "Our company is delighted to be playing the role of promoter on this occasion. The company has invited high schools from all over the country to send their eSports players for the competition. The company also has conducted extensive media promotion at the institutions themselves, as posters and signage in high schools nationwide, and media circulated at leading tutoring institutions. The event is expected to generate huge interest in applications for the tournament. We now have a variety of sponsors starting with our headline sponsor, drinking yogurt producer Dutch Mill, Farmhouse bakery, Brands Ginsenoside Pro and Brands Luteina Plus for brain and eyesight health, Kato drinks with Nata de Coco and Ichitan green tea, who are all also joint sponsors."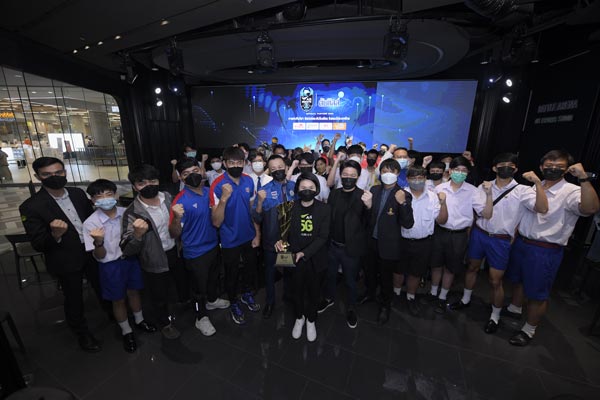 This year's "AIS eSports S series 2022 by Dutch Mill" is divided into three parts:
Representatives from 12 schools in the Bangkok Metropolis area, making up 12 teams.

Representatives from schools in Chiang Mai with one team coming from qualifying. Phuket will also provide one team, a total of two teams.

Taking applications from high school students nationwide, an open competition for any school which wishes to participate, from which will be selected two teams.
All three parts of the competition are taking applications from 1 to 30 June 2022, and then from 15 to 30 August, 2022. These will produce the remaining representative 16 teams to compete at the Final Rounds AIS 5G eSports from 15 to 30 October 2022, for prize money totaling 175,000 baht.
The game to be played in competition is ROV, the most popular MOBA game among students. Cooperation has been received from Garena to license ROV as an eSports game. The entire tournament will be streamed on AIS PLAY as well as on Facebook: AIS eSport tournament, both at the qualifying stages and at the national championship, with over 20 matches to savour.
To apply, visit the website https://www.ais.th/game/sseries/ or the Facebook page, AIS eSports Tournament.
"We're confident that this eSports event will be yet another new phenomenon in the Thai eSports industry arising from the collaboration of every sector including event sponsors Dutch Mill, and event organizers BELINK Media, the Thailand eSports Federation, and provincial administrative organizations in Chiang Mai and Phuket who have a key role in upgrading eSports to the next level. Moreover, we see a push forward to creating space for young Thai people who are fans of the gaming world . They now have a space to create, train, practice their skills and fully demonstrate their eSports abilities. We remain focused on enabling young gamers to develop their skills and become professional eSports players, who will be a key motor for the growth of the eSports industry and the National Digital Economy," concluded Rungtip.
Reporting by