Mytt Hotel Pattaya, a luxury five-star hotel on Pattaya Beach, gets a major makeover to create more fun and vibrant experience for a broader range of Thai customers. The rebrand features new signature photo spots in the hotel and five partnered restaurants decorated in five remarkable designs, hoping to create shared experiences with customers and grow customer base by word of mouth. The QR Code will be used as a new platform for guests to access all the hotel services. The hotel aims to expand its Thai customer base to 80 percent and prepare to receive both Thai and foreign tourists during the holiday season at the year's end and New Year festival.
Mr. Suppachai Rattanaopath, Managing Director of Mytt Hotel and A-One Bangkok – Pattaya Group, revealed that many people travel for several days in a row during the New Year and year-end holidays, so Mytt Pattaya Hotel takes this opportunity to rebrand and refresh to create more fun and vibrant experience to reach more Thai customers while maintaining its luxury, convenience, and excellent service of a five-star hotel, yet affordable price, under the concept of Comfort Luxury.
The new refresh will potentially increase sales volume and broaden Thai customer base. Before the COVID-19 outbreak, 80 percent of the hotel guests were foreigners while 20 percent were Thais. The hotel aims to expand its Thai customer base by 60 percent following this major rebrand.
Using a novel strategy, Mytt Hotel Pattaya creates stunning photo spots as its signature, hoping that memorable images will spread by word of mouth among customers. The lobby zone is decorated in modern luxury, the cute pink LoLa's Dream Cafe has a ball pit and chic decors, and the swimming pool is so cool for taking pictures.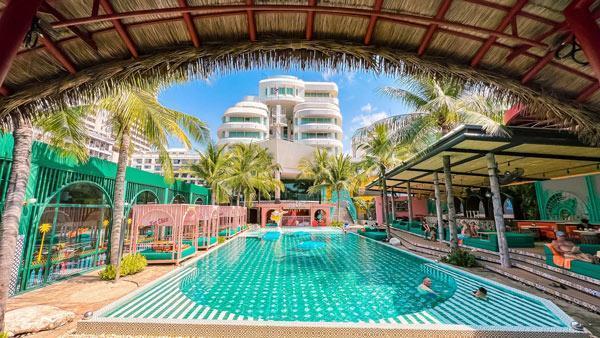 Visit the five new restaurants, cafes, and a French bakery in five distinct decors: PIPPA restaurant has two zones – the Sunset Bar on the rooftop overlooking the panoramic view of Pattaya Beach and the Pippa House zone decorated in a spectacular jungle style, the first and only of its kind in Pattaya, with live bands every weekend.
FAT COCO, a colorful Bali-themed restaurant and cafe on the beach with a large swimming pool in the middle, serves a variety of premium seafood menus and drinks for everyone. MALIRBREW, built in the concept of brewery and pub, serves drinks and international food with live music of easy-listening songs.
PIPPIN serves a variety of French bakery recipes and signature beverages to complement the bakery. The cafe is decorated as if it were an apple orchard perfect for sipping tea, having snacks, and taking unique pictures for posting on social media. And Wanthana Restaurant is ready to serve the authentic Thai recipes. All customers are welcome to enjoy dining in these five restaurants even if they are not staying in the hotel.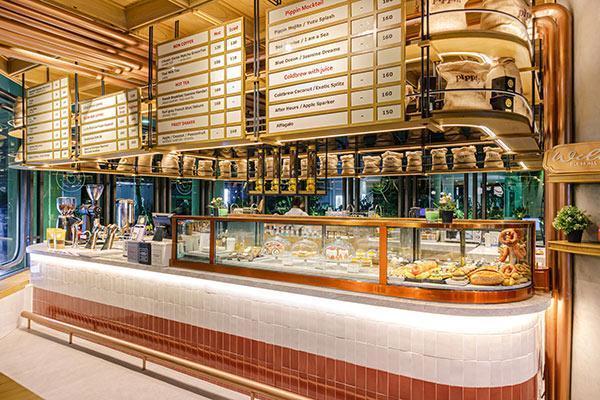 To enhance convenience and closer relationship between the hotel and every customer, the hotel uses QR Code as the main medium for communicating with customers. By simply scanning to chat, customers can request all facilities and services in the hotel, such as booking a table, browsing the restaurants' menus, asking about the hotel's latest promotions, giving feedback, and requesting any special services or help from our hotel staff.
In addition, we provide a personal Hotel Butler who is highly skilled in concierge and premium services to fulfill every need. And later, we also plan to expand our product line of amenities and SPA products, with the hotel's unique scents and formulations, to help build Brand Loyalty among customers and be the Top of Mind for customers who visit Pattaya as well.
For those who are interested, for more information please call 038-259510 or add Line Official: @mytthotel. Visit www.mytthotel.com for more details.
Reporting by